Any questions? Call us on
0333 123 0240
"Positive experience, move went well, will book again if needed"
Chris Brown
Compare The Best Cambridge Man and Van Services
Save Money
We compare over 1000 companies to find the best price for your move
Save Time
No need to call round, get prices from your local movers in one easy quote
Secure Online Booking
Secure online booking through paypal or by card, no account needed
Expert Movers
All our registered movers are professional companies, fully insured, with the equipment needed to move your items safely
Only Pay a Deposit Today
All you pay today is a deposit and your move is secured
48 Hour Cancellation
Need to Cancel? No problem - your booking can be cancelled with no charge up to 48 hours before the move date
We Cover The Whole UK
We have registered man and van companies across the whole of the UK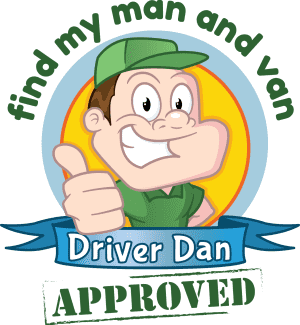 Driver Dans Moving House Tip for Saturday
Use Professional Packing Supplies
Whilst it may be tempting to nip down to the supermarket and purloin a few boxes for your move this may well become a cause for regret when your beloved possessions make a bid for freedom by bursting from their cardboard wrappings during the van load. Pre-used and grocery boxes may not have the stamina for a house move and they certainly won't stack easily. If you have any quantity of stuff more than a few odds and ends you will find the investment in proper, new packing boxes to be well worthwhile as they will protect your goods, stack properly before and after the move and be easier to label. Bubble wrap and strong tape are another couple of items that you will find are best source from a professional packing supplier.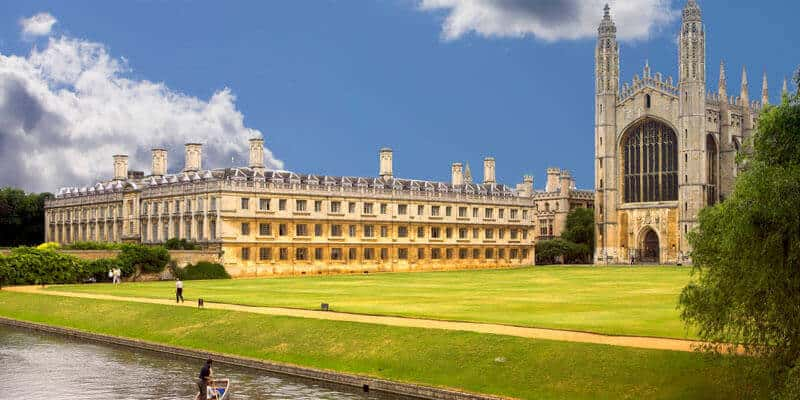 Moving House to Cambridge?
When moving house to Cambridge you'll naturally want the best possible deal on your removal costs and this is where Find My Man and Van Cambridge can help you. With our simple online quote system you can compare the man and van prices in Cambridge in under a minute, book securely online and be kept up to date of your an with a van booking by text and email. We have online chat if you have any questions and all our drivers are fully insured professionals.
Cambridge itself is a historic city, filled with green spaces, great schools and well connected travel wise. It's only 50 miles North of London with a relatively small population of around 125k. The numerous parks and impressive architecture make a house move to Cambridge a tantalising prospect for those who enjoy the closeness to London but yearn after a more sedate rural life. At Find My Man and Van Cambridge we have put together a few of of the reason why we think a house move to the area is a good idea.
Things to do in Cambridge
Cambridge is a historic city and there are many leisure activities connected with it's rich heritage. The annual Cambridge boat race offers a rousing spectacle but for the more lesiurely waterway punt you can hire a boat and wend your way down The Backs. If you'd prefer to get alittle closer to the water then check out the Jesus Green Outdoor pool which is fantastic for a summertime splash!
Shopping is well catered for with the Grand Arcade shopping centre, housing a wide variety of shops under one roof and a huge John Lewis.
There are several museums of note if you're moving to Cambridge and fancy a historical trip down memory lane. Two of note are the Fitzwilliam and Sedgwick musuems, bioth recognised as well stocked with art, geographics and other historical exihibts of note.
Cambridge has a plethora of drinking establishments, buoyed up in part no doubt by it's abundant student population! Whatever your tipple we are sure you'll find it catered for.
Property in Cambridge
Cambridge is a highly sought after area and the property prices are not exactly cheap. As it is a relatively small city those properties that come to market are sought after so be prepared to make a decent offer to secure your new dream home. Of course this constant demand means that if you are looking for a property ionvest the mivign to Cambridge is a good idea on that front. Location wise you will find that South Cambridge has the higher value properties, being close the the railway station for commuters. Some of the newer housing developments offer a greater chance for more affordable housing in the area.
Transport links from Cambridge
Cambridge is famous for it's cycling, traffic congestion and parking being an issue in a city that has expanded rapidly in the last few decades. If you enjoy pedalling then Camrbidge is ideal, over half it's residents use a bike more than once a week and it's lack of hills and cycle friendly roads make it prime cycling territory.
The London commute is served by a train from Cambridge Railway station to London Kings Cross St. Pancras, running every half and and taking around 50 minutes. A link to Liverpool Street Station is also avaliable, that journey taking around 80 minutes.
Cambridge University
No discussion of moving to Cambridge would be complete without mentioning the famous University of Cambridge! This establishment is ranked as one of the top five universities in the world and has been so since it's founding way back in 1209. Almost a fifth of Cambridge's population is formed from is Student numbers so the influence of the university on culture and shopping should not be underestimated and prvoides and lively atmosphere throughout the city.
Of course Cambridge also has a number of other highly rated shcools and you can check out their league placement and other details at http://www.locrating.com/.
<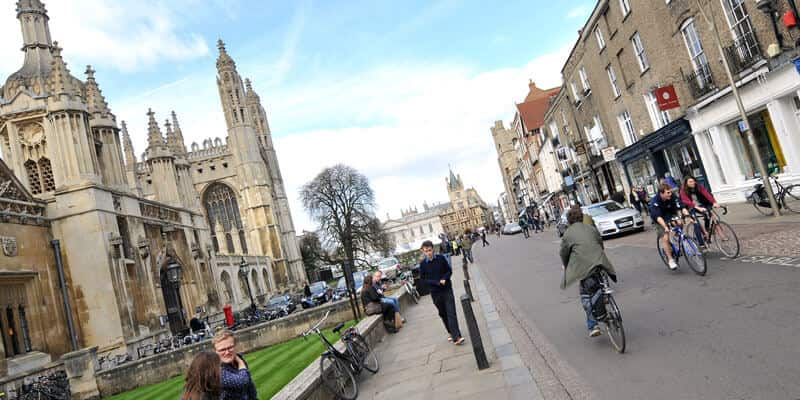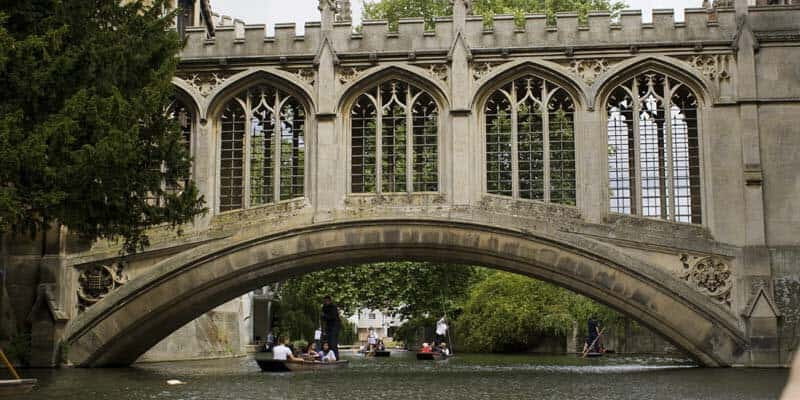 ---
Cambridge - Bank Holiday Moves
By Find My Man and Van
A non-stop day, many happy customers for Find My Man and Van Cambridge, and many happy drivers - all thanks to the cheap moving pirces from Find My Man and Van.
Read More
---
Cambridge - A Heavy Furniture Move
By Driver Dan (and his little white van)
Find my Man and Van Cambridge sent us another Cambridge based task today
Read More