---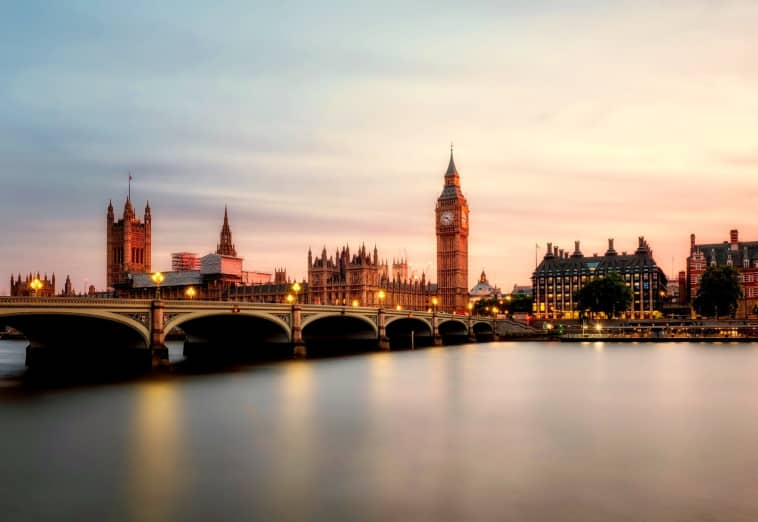 ---
Historic Pollution
Several hundred thousand years ago, our ancestors harnessed the power of fire to cook food and keep warm. Indeed some believe cooked food was the key to the evolution of human intelligence.1 Either way we have been in and around fire and smoke for a very long time and our bodies are likely to have evolved alongside this pollutant which, besides warmth and heat, gives off NO2, CO2 and fine particulates.
Since the industrial revolution the instances of 'fire' have taken on multiple new forms including the coal fire, the steam engine and for the last 100 years the combustion engine all of which peaked with The Great Smog of London in 1952 - claiming 12,000 lives.2
However, this tragedy marked a sea-change in direction and in the past 66 years we've banished coal fires in cities, harnessed renewable energy and run the most efficient and clean vehicle engines in history. Consequently, London is now one of the cleanest cities in the world with an average of 15 µg/m3 of 'PM2.5' Fine Particulates with the highest ever recording of just 108 µg/m3.3.4
London Today
Is Sadiq Khan, Mayor of London, happy? No, he is not, and he's pushing for even cleaner air by 2021 with ambitious 'Zero Emission Zones' stating "This strategy sets out my plans to clean up our filthy air with bold new air quality measures, tackle waste and promote cleaner energy so we can make London a healthier city that adapts to the impacts of climate change." 5
But just how filthy is London's air? Well Mr Khan could be alluding to a 2015 Study by Kings College London which claimed that in 2010 some 9,200 people died in London as a result of air quality.6. Let's just stop and consider that for a moment - in 2010, more people died as a result of air quality than were murdered or killed in road accidents or died from substance abuse combined - a staggering number.7.8.9 So, we're not talking about filthy air here - more likely the deadly air of an elderly chain smoker. Or are we?
Pictures of London pollution tend to emphasise the problem in 3 ways...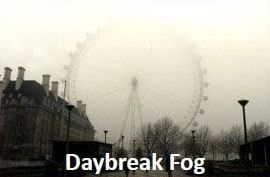 early morning fog
doctored photos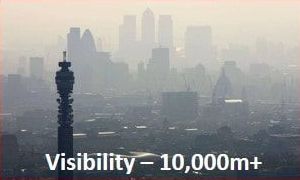 long-distance panoramas
...all giving the impression that we're being choked to death. 10.11.12
Contrast with Delhi and Beijing Air Quality
Contrast this with the Great London Smog and conditions recently in Dehli and Beijing and the pollution is palpable at a very short distance - within metres not the kilometres surveyed with a zoom lens. 13.14.15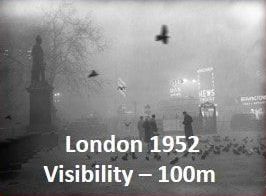 This clear difference in levels of pollution is borne out by official World Health Organisation statistics - with Beijing having average pollution levels of 85 µg/m3 and Delhi a staggering 122 µg/m3. 3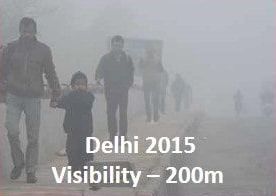 To emphasise just how 'clean' London is by comparison to Delhi, here we see the average pollution levels for the Greater London area with a range of below 10 µg/m3 to above 18 µg/m3. Additionally, localised areas such as the Great West Road can see levels above 33 µg/m3 and specific locations such Kensington High Street with levels recorded at 100 µg/m3 on occasion. 17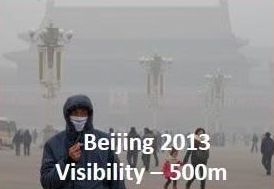 However - contrast this with the Indian state of Uttar Pradesh where on a bad day (on this case Jan 1st 2018) no areas, not even the parks and countryside, are less polluted than the centre of London and the centre of Delhi is at levels of 500 µg/m3 or more (more than 5 x worse than Londons most polluted streets). 18
So is London's Air Really More Dangerous than Delhi's?
It might be somewhat staggering to learn that, despite these vast differences, using fatalities as a measure London is still more dangerous than not only Delhi but a range of other cities in Asia according to the Kings College study. We can see this by comparing the Kings College study to a similar study found in Elseviers "Process Safety and Environmental Protection" Journal who estimate that some 14,800 people die in Delhi as a result of air pollution which, allowing for population sizes, gives 56 Deaths per 100,000 - compared to London's 66 per 100,000 (based on the Kings College study). 19.20.21
So how could London be such an outlier? One source for the discrepancy could be the Population (Max) estimates from Wikipedia. The sample involves some of the largest cities in the world and the borders of those cities are not clear. Additionally, cities swell and disperse though the day based on visitors and commuters but of all the cities London put at 14 million seems very high which keeps the death rate of 66 per 100,000 perhaps artificially low! 22.23.
What seems more likely is that the figure given by The Kings College Study is not realistic either by failure to take into account mitigating factors such as a existing health problems and or smoking - or - reinterpreting 'natural causes' as something more sinister.
Find my Man and Van (an experienced man with van hire site) commented "On rare days of still air in London, the horizon can be hewn with pollution but a lot of that is down to London Buses and Black Cabs with cars and vans really not contributing much at all. Even so the idea that pollution in London is killing more people than places like Dhaka or Mumbai seem ridiculous - most days here there is no visible air pollution apparent at all. The idea that pollution is killing more people than road accidents, murders and substance abuse put together is bonkers but Sadiq Khan has grabbed it with both hands to squeeze even more money out of the drivers who keep London supplied."
Preotecting the Environment or Ransoming Londoners?
In echos of the governments reaction to Tobacco deaths, Transport for London are steadily ratcheting up the costs and inconvenience of drivers getting to their customers.
Here we see the relentless rise in environmentally led charges starting from the resetting of the thankfully smaller congestion charge in 2011 but quickly followed by an unstoppable rise in regulation upon regulation ostensibly to protect Londoners but laden with fines for non compliance up to £1,000 for a lorry that enters central London without paying from 2019. 24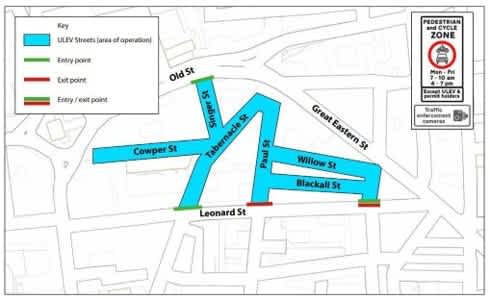 Road users in East London feel under attack as never before with localised restrictions coming on stream without fair warning and without sympathy when paying the £65 fine or much more for multiple breaches - often including some of the poorest and most vulnerable residents.
Cowper street, Singer Street, Tabernacle Street, Paul Street, Willow Street and Blackall Street in Shoreditch can no longer be accessed in anything other than an all electric vehicle. Meanwhile the junction of Mare street and Richmond Road in Hackney is fining 100's of drivers a day for not spotting the new signs, as shown above, something which particularly effects regular users who know their way around and only expect to look up - and off the road - for traffic lights. 25.26
Conclusion
TFL and the Mayor of London Sadiq Khan seem intent on strangling London's businesses which depend on Man and Van deliveries for their existence. Perhaps someone should take a second look at London's pollution problem and ask themselves whether these 'eco ransoms' are really built on solid research and not an excuse to fleece the capital's drivers and the customers they serve.
Sources / Citations