Halloween Sale - £10 off all bookings!
Compare over 1000 UKMan and Van Hire Companies





Any questions? Call us on
0333 123 0240

1
Compare man with a van prices
Compare man and van hire to get the BEST DEAL!
---
Get your free man and van quotes from over 1000 UK man and van companies in five easy questions.
Firstly we will need to know where you are moving from and where you are moving to. We have an automatic postcode entry so you can easily look up your addresses. This allows us to calculate the mileage from your pick-up point to your delivery address. Our man and van drivers all have a mileage rate that compensates them for their petrol and van usage, this forms the start of your removals quote.
The next piece of information that we will need is what you need moving? Our drivers have various sizes of removals vans, from the smaller car vans for moving single items, through transit vans for moving sofas or boxes to the giant Luton vans which can accommodate a full flat or house move. We do not require a complete inventory of your household goods. If you are looking to compare the man and van prices for a dedicated removal van all we need is an estimation of how much stuff you have and then to confirm the van size. If you have any have items to be moved such as pianos, heavy wood furniture, pallets, machinery or similar please make sure you let us know about it by using our customer service chat. Heavy items will require special equipment like tail lift, busy lift, stair walker, pallet truck and we can provide all of these.
Although not part of the man and van quote process we can provide packing services when you're looking to move house, call us on 0333 123 0240 if you'd like a free quote for packing or packing supplies.
The next question you'll be asked is who will do the loading of the van? Some people are happy to load the van themselves or help the driver, this will reduce the cost of your moving van rental. However usually the driver will load and, in the case of moving bulky or heavy items, you will need to choose driver plus another loading to make sure your move is completed safely.
aturally you will have a date and time for your house move in mind and our booking system will ask you to supply these. This will allow us to calculate the hourly rates for your quote. We will then be able to give you the best man and van quotes based on which of our drivers are available at the time you want to move. It should be noted that some drivers will have increased rates for next day and weekend house moves so it pays to book your man and van ahead of time - you can save even more money that way!
The next thing we will need is the logistics - how many flights of stairs are there? Do you have a lift? These factors will affect the moving quote, as will access to the pickup or destination. If your driver will need to carry items to and from the property please mention this when you make your man and van booking.
---
We know that finding the right people to move your possessions at the right price can be a challenge. You naturally want the best price and the best service without having to spend hours on the telephone trying to get the best deal. We are partnered with hundreds of man & van companies across the UK, all of which are ready to make your house move a stress free experience at the click of a button.
Our online quote system is fast and friendly - meaning you can get the best local man with a van hire prices in under 60 seconds and book securely with only a small deposit. All it takes is 5 quick questions then sit back while we do the hard work and get quotes from the best removal companies in your area. Once you have the prices just pick the one that you want, pay a small deposit to secure your booking and the job is done.
So there's really no need to sift through the classified ads in search of the best deal on your move - all of our man & van companies are fully insured, equipped and verified to have the necessary profesionalism to move your stuff from A to B safely and securely. Give us try using the form above and see how simple finding the right removals company can be!
---
It will take you less than a minute to find your perfect move, it really is as easy as 1-2-3 ...
1
Compare local man with a van hire prices
Put your feet up and relax with a cuppa!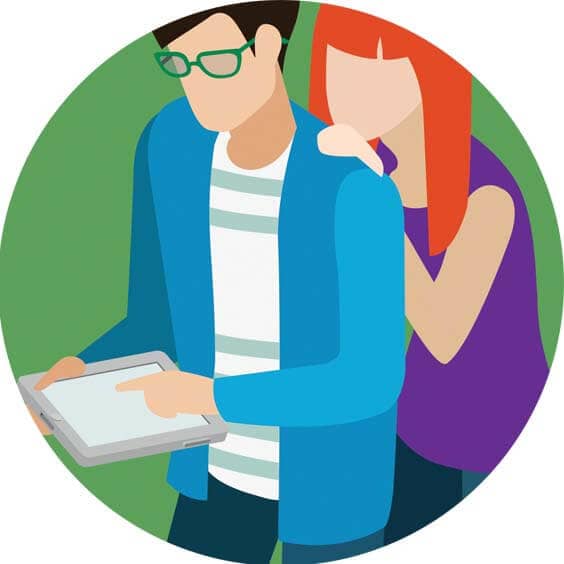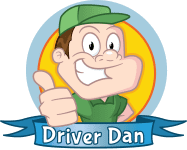 Man with a van and how many helpers?
A Blog By Driver Dan (and his little white van)
You are moving, you have ordered the giant van with your local man with a van found easily using Find my man and van. The next question to be answered how much help do I need. Do I just use the driver to help me load, or do I get the man with a van to bring some help? It will cost more, is it worth the extra cost? Consider the following, are you able to load the van with the driver? Can you find friends to help? Will your friends be careful with your belongings? Or do you pay the man with a van, to bring help and let them take the strain? The questions can only be answered by you!!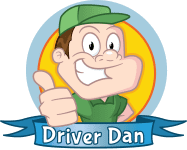 Driver Dans Moving House Tip for Monday
A Great Time to Declutter!
Your house move is a great time to have a bit of a declutter and prune down those things that maybae you don't really use that often. That jumper that Uncle Fred bought you 5 Christmas's ago, that broken printer that's been buried in the back of the cupboard, the chair that never somehow got re-upholstered - come moving day you'll be glad you were merciless with these forgotten gems and not haveing to pack and transport them will make your move that much smoother.
Why use a man & van price comparison site?
---
We believe that there are a number of good reasons to compare man & van hire prices with us before choosing your removals van...
Save time finding the best removal company for you
Moving home or arranging a delivery is time consuming enough without having to ring round all the local removal van companies, giving the same details over and over, checking availability and finally making your booking. We like to keep things simple here - just five quick questions and your quotes are ready in less than one minute!
Save money by getting the best deal available
All of our partner removal companies want your custom! To get it they have set their rates to beat the competition when it comes to giving you quiotes. With every area in the UK covered this means we have man & van companies offering you the very best prices wherever you are - which could save you a small fortune on removal costs.
Your possessions are safe during the move
Would you hand over your belongings to someone after a call to a classified ad? Neither would we! We know how important the security of your valuables is during the moving process. When any man & van company signs up to our books we verify that they have all the required insurance to move your items, are fully licensed and have the proper equipment.
Booking your man & van is secure and fast
Our bespoke quote and booking system takes all the stress out of finding and paying for your man with a van. We only ask for a 20% deposit on any booking (you pay the rest once the move is completed) and this can be made with credit card or paypal through our encrypted payment system.
As soon as your van is booked we will send a text and email containing a web page link where you can view the full details at any time. Before the job is due we supply the drivers contact details so you can discuss any requirements you might have. We are also available to help via our online chat or by phone if you need to speak to us directly.